To (you?) Have fun with skiing!
Become autonomous in 3 days (ski or snowboard)
If you have never skied or are still a beginner, this course is for you. Our objective ? Make you independent on blue slopes in less than 3 days. Accompanied by a professional instructor, you will learn the basic exercises necessary to progress quickly. With all his attention, your instructors will send you the right gestures, and make sure to erase your bad reflexes. Kindness, personalization and good humor are the watchwords of your progress.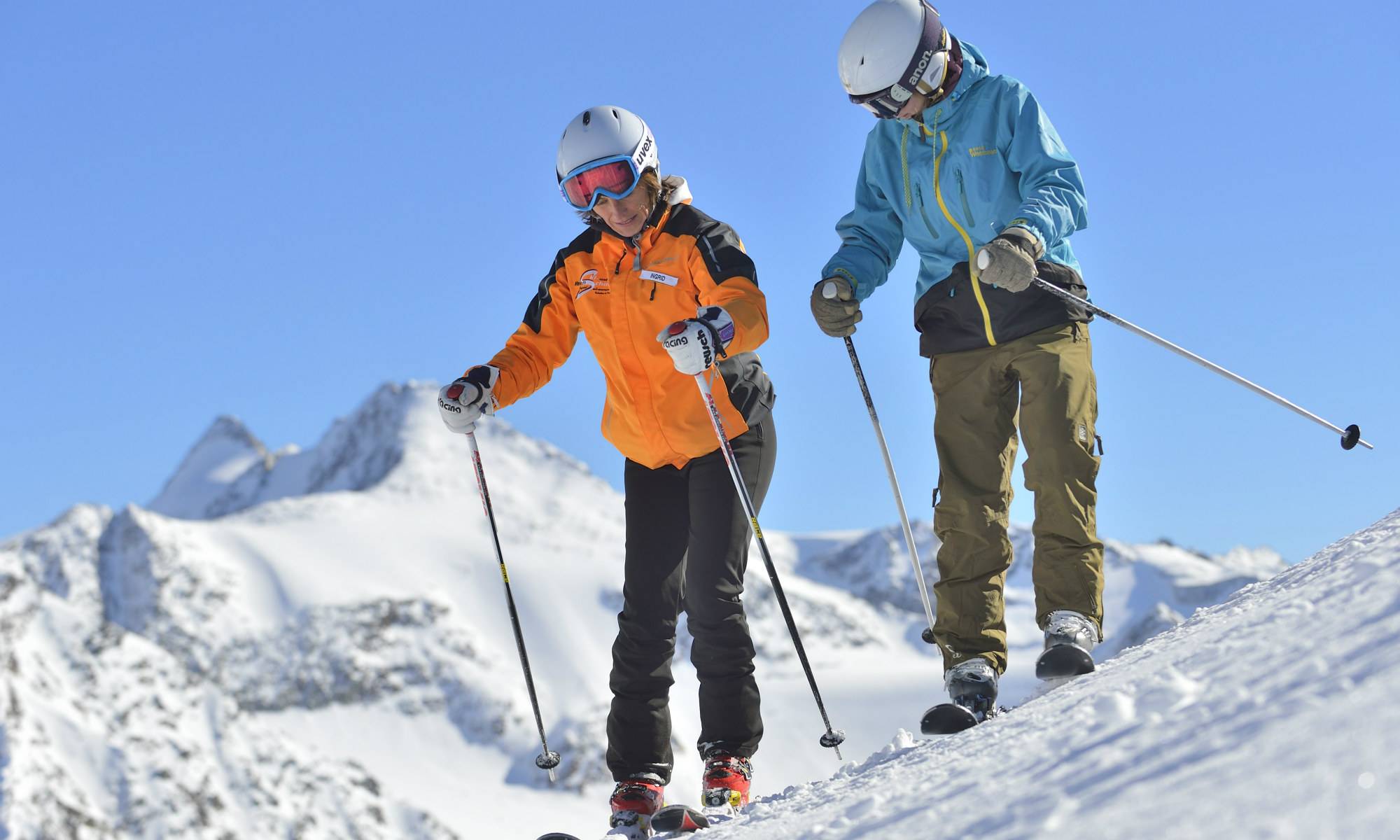 ---
A weekend as a duo, with friends or with family
Are you just coming for a weekend or for a short stay? Thanks to our experienced ski instructors, you don't waste time! He will show you the best places in the ski area. Take advantage of his tips and knowledge of the resort. Discover breathtaking landscapes, ski where there is nobody, enjoy the best snow! Ideal for small groups looking for an authentic experience.
---
Ski touring initiation sessions
Want to escape, wide open spaces and freedom? Ski touring is for you! 2 initiation sessions with the cream of the crop, to be independent and carry out your own adventures. You are not alone ? With the Ski Family, it's free for friends!
---
Off-piste: off-piste safety course
Fresh snow is calling but you don't know where to start? Take the time to take advantage of the recommendations and tips of a professional to indulge yourself in complete safety. On the ground, you will discover the safety equipment, the few rules to respect, the different types of snow and the techniques of sliding. A whole program to become independent, before setting out alone on the immaculate slopes. Intermediate level required - Up to 5 people max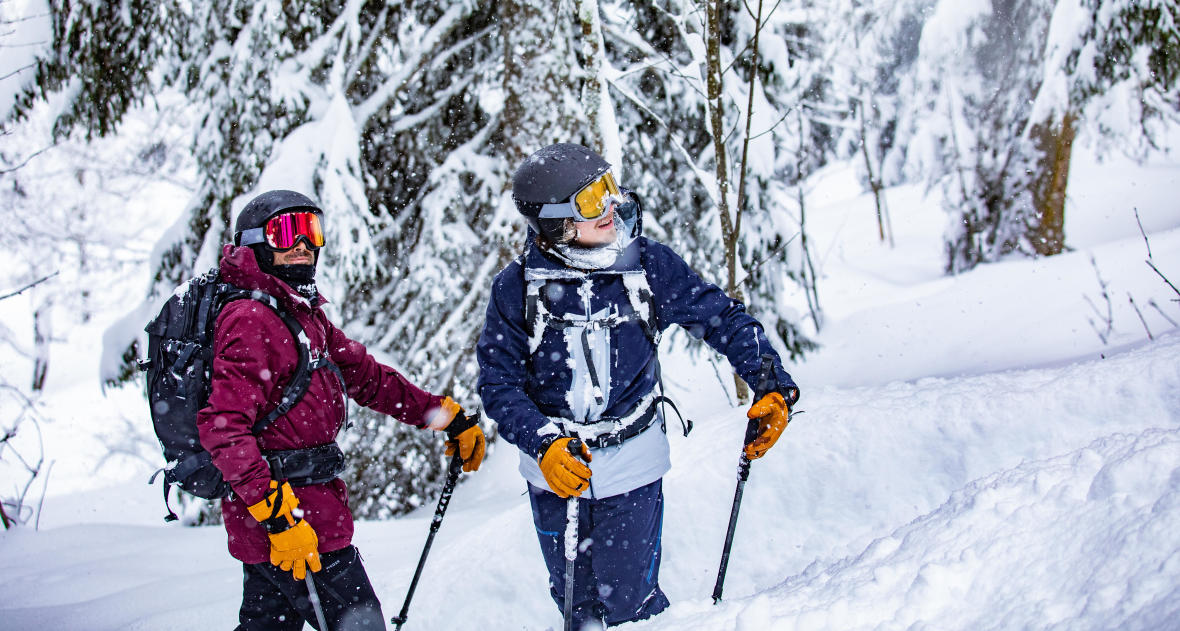 ---
Freestyle initiation in ski or snowboard
If you are a thrill-seeker, this course is for you! First on dedicated infrastructure (snowpark), you will learn the basics of freestyle skiing or snowboarding. In a few hours, you will master your first tricks (Grab, rotation, slides, etc.) If your level allows it, your instructor will also teach you how to exploit the natural relief around the slopes. Wearing a helmet is mandatory for this activity!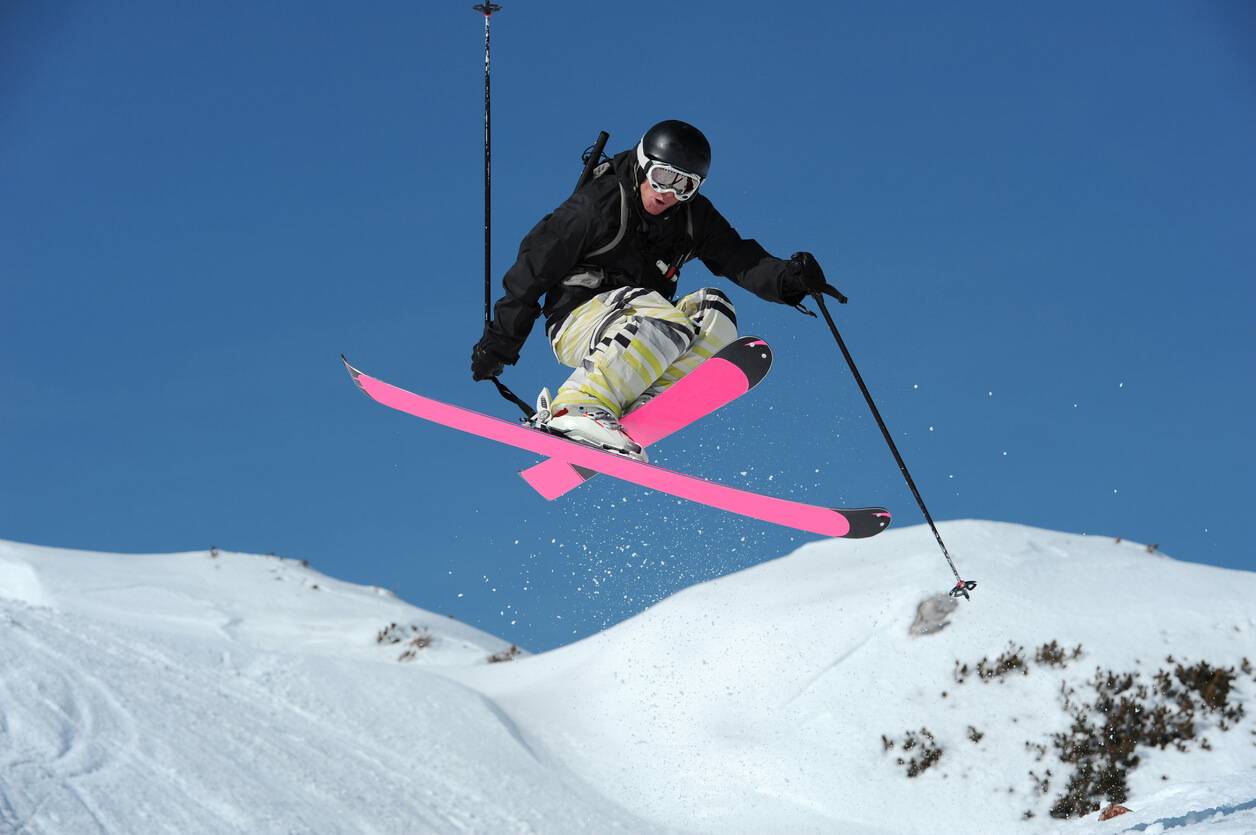 ---
Multi-slide weekend
For those who wish to discover new disciplines, our multi-slide weekend allows you to fully enjoy the mountains by changing discipline. Depending on the weather and your desires, you alternate between a snowshoe ride, a ski touring escape, a snowboard snowboard initiation, an off-piste outing.
---
Snowshoe day
Tired of skiing? Enjoy a beautiful snowshoe hike, accompanied by a guide specialized in the region. Snowshoeing is an opportunity to discover our mountains from another angle, with a different pace. Alone, as a couple, with friends or with families, treat yourself to a little nature break and come and discover the estate as you have never seen it before..